Transparent reflective transfer film
Product origin : China
Delivery time : 5 working days
Supply capacity : 150000 square meter
Transparent reflective transfer film
Product introduction: Can be added any color to make color or mchroma glance transfer product accrodding to need.
Use: Use the web version for pringting ink and
Classification: reflective transfer film
Composition: PET (PES) film + reflective powder + resin / PET (PES) film + reflective powder + silver paste + resin
Specifications Thickness is 0.12mm/0.15mm, conventional width is 1m, can be customized 1.37M, can be cut
Features High reflective brightness, good effect, soft hand feeling, strong stereoscopic effect, convenient transfer, washable, environmental protection
Characteristic
1, size pattern: no matter the whole picture is small or small as a small picture, omnipotent, easy to transfer.
2, PET film non-stick cloth: no matter whether the mesh cloth or the pull cloth, it is not sticky. Do not bite the cloth, and the type is light.
3, more resistant to folding: machine printing, walking printing, do not have to worry about product defect rate, reduce waste, save costs.
4, the glass beads are arranged more densely, and the edges of the transfer pattern are more neat. Better shininess and wide angle
Application
It is a thermal transfer and heat transfer trademark material for fabrics; a trademark suitable for making reflective effects;
Printing, silk screen factory, heat transfer factory, thermal transfer factory, hot stamping company have used this raw material
Product introduceion: According to the customer needs to make into color reflective transfer printing products.
Method of use: With silk screen printing ,printed ink and then hot melt gule.
Size: Maximum with 1.33m,and accept lossless slitting package and table.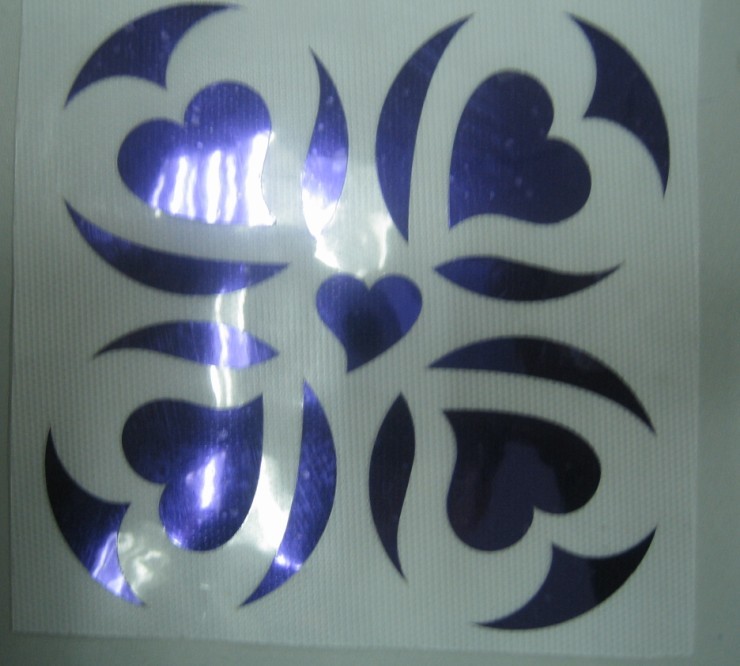 Please feel free to give your inquiry in the form below.