High-gloss reflective transfer film
Product origin : China
Delivery time : 5 working days
Supply capacity : 150000 square meter
High-gloss reflective transfer film
Product introduction: Can be added any color to make color or mchroma glance transfer product accrodding to need.
Use: Use the web version for pringting ink and
Classification:Silver reflective transfer film
Composition: PET (PES) film + reflective powder + resin / PET (PES) film + reflective powder + silver paste + resin
Application: It can be applied to different substrates such as TPU, PVC, PU, cloth, weaving, etc. As a high-grade auxiliary material, it is widely used in reflective clothing, all kinds of professional clothing, casual wear, sportswear, fashion, hats, gloves. , backpacks, personal protective equipment, etc., can also be made into various types of reflective products, jewelry.
Product introduceion: High reflective strength ,only can be used to print sliver lable
Method of use: With silk screen printing ,printed ink and then hot melt gule.
Size: Maximum with 1.33m,and accept lossless slitting package and table.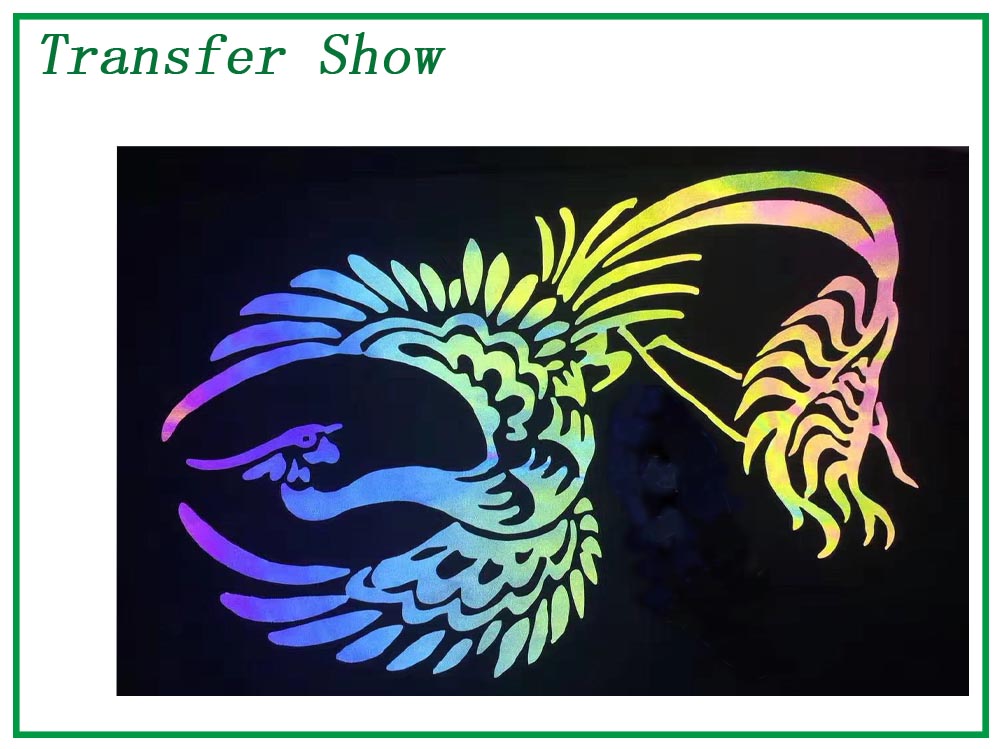 Please feel free to give your inquiry in the form below.